---
There's never a convenient time to have a plumbing emergency. One of the questions that we're almost immediately asked when called for an emergency repair is "how much is this going to cost me?" While cost is certainly something that a responsible homeowner will be aware of, even during an emergency it's important to avoid a "cheap fix." You'll wind up paying more for it in the long run.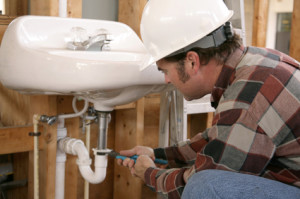 There are certain things to be sure of in a plumber – whether during an emergency or for day-to-day needs:
Look for a plumber who has 24-hour service. While especially important when you're calling during an emergency, this is also very helpful if the issue recurs or something else happens on a weekend.
Who did you speak to when you called? If you're answered by an automated system or you have to leave a message, you'll have no way of knowing how quickly you'll be cared for. If the person you're speaking to isn't actually interested in seeing your problem resolved, then it's time to find someone better.
Everyone wants to know how much their problem is going to cost, but be cautious of plumbers who can provide you a price over the phone. Each plumbing issue is unique, so a good plumber will want to come out and take a look before they can let you know how much the job will cost.
This one doesn't just apply to plumbers: check online for what other people think. Websites like Angie's List are a vital resource when selecting a good plumber, contractor etc.
You'll be inviting the technician into your home; are you comfortable? Make sure your technicians are background checked and drug tested.
You can also save yourself alot of headache by planning ahead for the unforeseen – take a few minutes and start your research now! Having a good, reliable, reasonably priced plumber already picked out can make your day just a little bit easier when faced with a plumbing emergency.